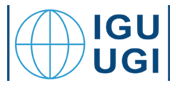 A. Topics and objectives
The IGU Commission on Mountain Studies (IGU_CMS) inherits the traditions of the mountain commissions of the past decades, starting with the Commission on High-Attitude Geoecology (1968-1976). Since then, we have noted a clear trend towards the interdisciplinarity of mountain research. In this regard, in the 1990s, the commission was named Mountain Geoecology and Sustainable Development. A recent development in the 2010s named it the Commission of Mountain Responses to Climate Change. At present, mountain geography needs to study complex relationships in socioecological systems and cover various aspects of the relationship between humans and society in the mountains at the local, regional, and global levels. Strengthening interdisciplinary approaches to the study of nature and culture in the mountains is very important to respond to current challenges –e.g., landscape transformation, climate change, regenerative development, etc. However, the use of interdisciplinary approaches is very uneven when studying mountain systems in the world: some mountain systems are studied in more detail and comprehensively, while others are weak or one-sided. By having the overarching theme of Mountain Studies we suggest that IGU_CMS will create a long-lasting effort to recruit and engage mountain geographers the world over.
Goal: To bring together the IGU community working in mountain areas to promote mountain research, and disseminate and exchange knowledge and experience between researchers from different countries and scientific schools in the field of mountain geography research. Priority pillars are the strengthening of the role of geography as cross-cutting transdisciplinary research and the scholarly exchange of knowledge between different regions of the world.
Together with partners from inside and outside the scientific community, and with different levels of academic standing, the IGU_CMS aims at:
Closely interacting with interdisciplinary foci, developing geographic tools and promoting their use in transdisciplinary research;

Promoting a more balanced study of the world's mountain socioecological systems;

Informing other members about their work via networking;

Establishing scholarly exchanges to allow for active recruitment of more geographers into the discipline of mountain geography;

Contributing to sharing wisdom and transfer of knowledge among mountain scholars of different academic backgrounds and methodological affiliations;

Enhancing opportunities for global engagement in active scientific networks of North-North, North-South, and South-South cooperation.

Advising public and private groups on the advances of Montology as a way to integrate the geographic sciences with the humanities and the arts.

Provide opportunities for young researchers and career training options for more young faculty and seasoned colleagues.
For the first period (2020-2024): This double orientation on interdisciplinary research and transfer of knowledge/wisdom sharing will be of even greater importance, as montology, the transdisciplinary science of mountain studies, grows and establishes with new peer-reviewed publications, international fellowships, advanced degree offerings, scientific conferences, and public events to highlight mountain themes.
In the field of interdisciplinary research:
Cooperation of the natural, social and human sciences in the field of mountain studies, GMBA, GLORIA, IPBES;

Mountainscape transformation

and global land cover project, PAGES;

Mountain governance and environmentality, MRI, FAO, Mountain Partnership;

Mountain socioecological production systems and poverty alleviation, UNU, IGES, Aichi targets, UN-SDG.
In the field of knowledge transfer/wisdom sharing:
Research in cooperation with the regional networks (Andes, Himalayas, Atlas, Caucasus, Alps, Appalachians, Sierras, etc) and coordination with geographic societies elsewhere (Home of Geography, AAG, LAG, CAG, etc.)

Participation in and organization of International conferences, thematic workshops, virtual coffees, webinars, etc...
Activities to be developed:
The launching of the Commission is planned to take place during the IGC 2020 in İstanbul "Geography: Bridging the Continents".

Web site development and maintaining a presence in cyberspace

Producing an e-mail newsletter featuring news on achievements in mountain geography

Organizing training workshops for capacity building for young career scholars, teachers of geography, and other mountain stakeholders.
Potential collaboration with other IGU Commissions:
Biography and Biodiversity; Cold and High-Altitude Regions; Cultural Approaches in Geography; Geographical Education; Geography for Future Earth: coupling human and environment system for sustainability; Geography of Governance. Geography of Tourism, Leisure, and Global Change; Geoheritage; Hazards and Risks. Health and Environment; Global Change and Human Mobility; Global Understanding; Land Degradation and Desertification; Land Use and Land Cover Change; Marginalization, Globalization, and Regional and Local Responses; Sustainability of Rural Systems; Toponymy; Water Sustainability
Collaboration with other academic partners:
International Association of Geomorphologists (IAG); Joint IGU-IAG Commission/Working Group on Geomorphology and Society: International Union for the Conservation of Nature and Natural Resources (IUCN); International Association of Landscape Ecology (IALE); International Consortium on Landslides (ICL); International Program of the Satoyama Initiative (IPSI-UNU).
---